Our Mission
To Further the interest of individuals, partnerships and corporations in the saw works business by improving the prestige of the industry and by working for the betterment of educational and other measures fulfilling the purpose of this corporation.

To hold meetings exchange ideas, issue informative bulletins and to assimilate such further information on the industry as many further the object of this corporation.

To foster a spirit of goodwill among persons engaged in the industry.

To promote ethical practices in their relationships with each other and the general public.

To conduct studies and engage in research in connection with the industry.


To cooperate and exchange data and ideas with other trade associations.

To exchange in any lawful activities which will enhance the economic conditions of the industry.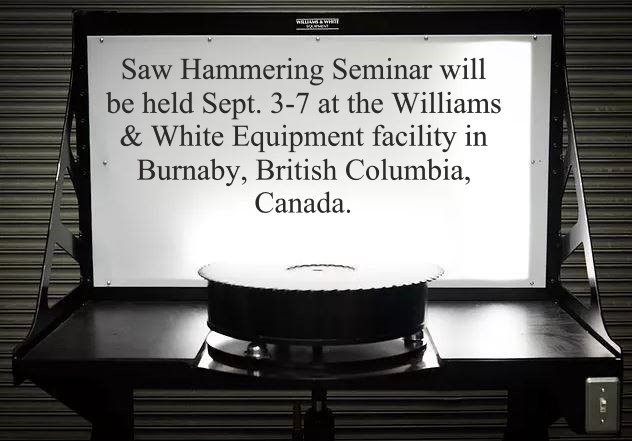 2019 SEPTEMBER 3-7
Get your passport! A Saw Hammering Seminar will be held Sept. 3-7 at the Williams & White Equipment facility in Burnaby, British Columbia, Canada. The closest  airport is Vancouver. Lodging: Best Western Plus, Burnaby  See the Spring 2019 Newsletter for details!