Our Mission
To Further the interest of individuals, partnerships and corporations in the saw works business by improving the prestige of the industry and by working for the betterment of educational and other measures fulfilling the purpose of this corporation.

To hold meetings exchange ideas, issue informative bulletins and to assimilate such further information on the industry as many further the object of this corporation.

To foster a spirit of goodwill among persons engaged in the industry.

To promote ethical practices in their relationships with each other and the general public.

To conduct studies and engage in research in connection with the industry.


To cooperate and exchange data and ideas with other trade associations.

To exchange in any lawful activities which will enhance the economic conditions of the industry.
Hosted By
About this Event
Colonial Saw has put together a fantastic agenda for all ISKA members to attend. It includes a shop tour of Sharp Tool, Lecture on Abrasives from Molemab, Visit to Plymouth Rock, Tour of Boston, & Much More!
Date And Time
Thu, Apr 25, 2019, 8:00 AM –Fri, Apr 26, 2019, 5:00 PM EDT
Location
Colonial Saw Co Inc122 Pembroke StreetKingston, MA 02364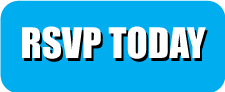 Housing
Hotel1620
Plymouth, MA 02360
Phone (508) 747-4900
https://www.hotel1620.com
Online Group  
Code CSAW2019 
Transportation
The nearest airports are Boston, MA and Providence, RI
Recommended to use Uber or Taxi to get from airport to hotel.  Transportation to and from the plant along with other planned events on the agenda will be provided by Colonial Saw.